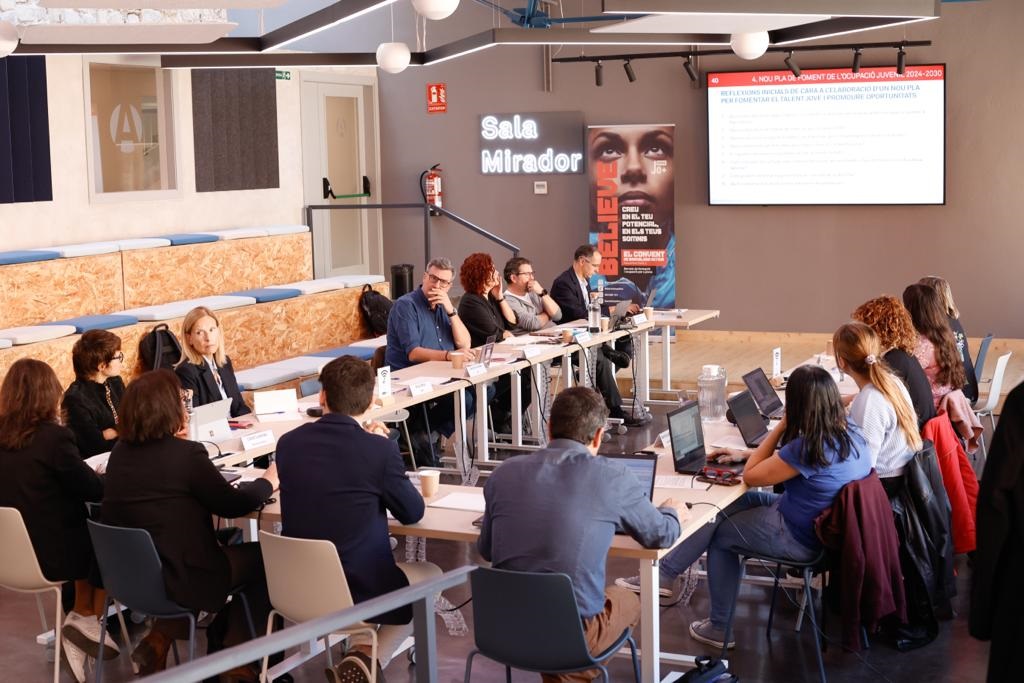 On October 31, at the Barcelona Activa Convent, we attended the regular meeting of the Youth Employment Table of the Barcelona Agreement for Quality Employment 2021-2030.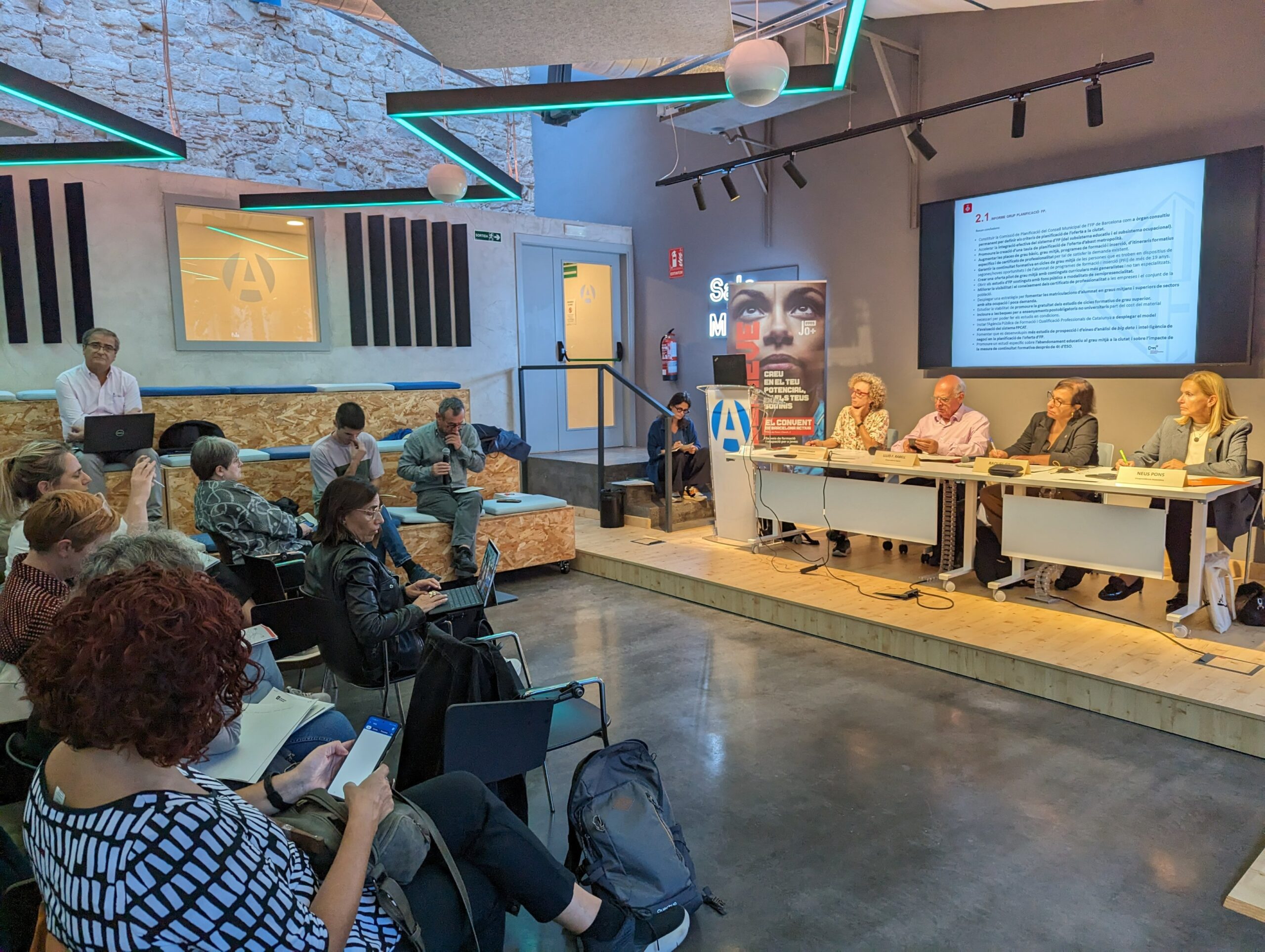 As members of the VET Council of Barcelona, with the associative vice-presidency, and together with the Xarxa FP, also members of the Council, on October 30 we attended the Extraordinary Plenary with the vice-presidencies of the councilor Raquel Gil and the councilor Lluís Rabell.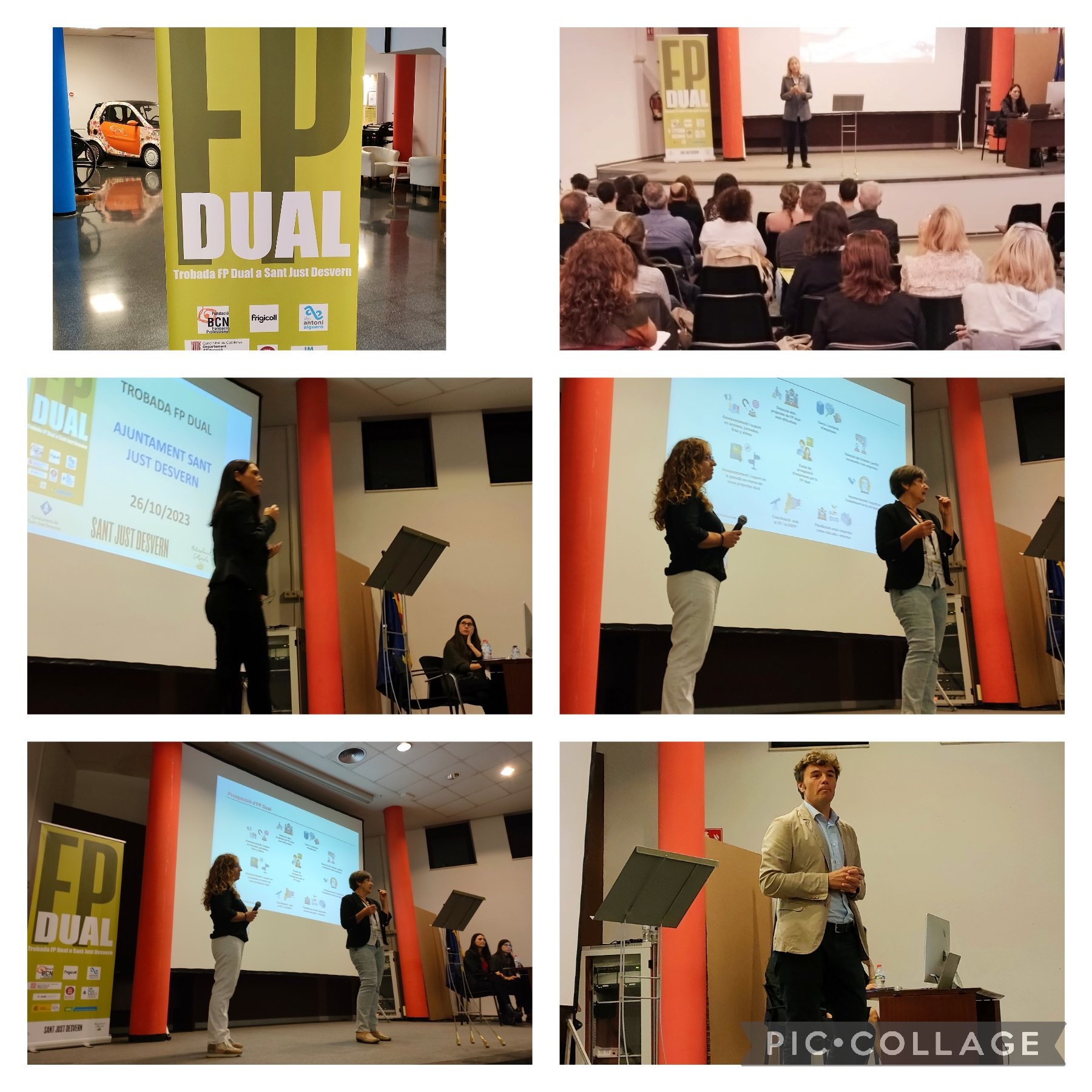 On 26 October, we took part in the Conference on Dual VET held at the VET Institute Antoni Algueró. The meeting was organized by the economic promotion area of the City Council with the objective of publicizing and promoting dual training in the territory.