Our Mission
BCN Vocational and Education Training Foundation is a non-profit organization promoted by the City Council of Barcelona with an aim at social service.
Our mission is to participate in the socio-economic development of the city of Barcelona and its metropolitan area. BCN Vocational and Education Training Foundation is committed to encourage the relationship between vocational educational and training (VET) on the one hand, and the city's economic and social environment on the other. To this aim, the Foundation promotes training that is apt to businesses' needs and facilitates students' transition to and full integration in the labor market through specific projects and actions intended for companies, institutions and training centers.
Some History
BCN Vocational and Education Training Foundation (2006) is the culmination of Barcelona City Council's commitment to enhance vocational education and training (VET) in Barcelona. This commitment goes back to the experience gathered since the inauguration of the Vocational Training Council of Barcelona (1994) -first VET council in Catalonia- and that of the VET Network Association (1999) to foster students and teachers' mobility.
Since January 2018, the Foundation has been broadening its scope to cover the entire Barcelona Metropolitan Area through a mutual agreement with its authorities. This agreement will allow the Foundation to implement its strategic lines to all VET centers, students and teachers.
The Foundation is thus joining other administrations and agents in their commitment to improve and promote first-rate education in Barcelona.
Goals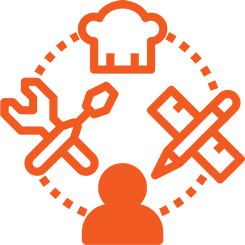 Contributing to the development of an effective and efficient vocational training system for the city, having as reference the companies and institutions operating in Barcelona and its Metropolitan Area.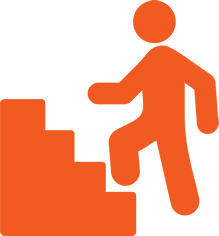 Promoting work culture to improve labor insertion and employability of people throughout life by fostering job quality and strengthening urban economic development.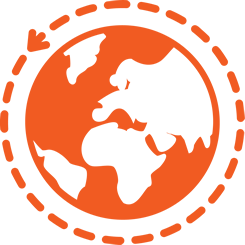 Consolidating Barcelona's reputation and that of its metropolitan area as a global space by sponsoring mobility for VT youth and educators as well as additional international projects that can generate knowledge in the VT sector.