The project SINGULAR aims to promote quality job placement for graduates in vocational training by creating personalized counseling, support and hands-on training in Germany.
In 2019-20, BCN Vocational Education and Training Foundation will manage 100 scholarships for VET graduates.
Who can participate?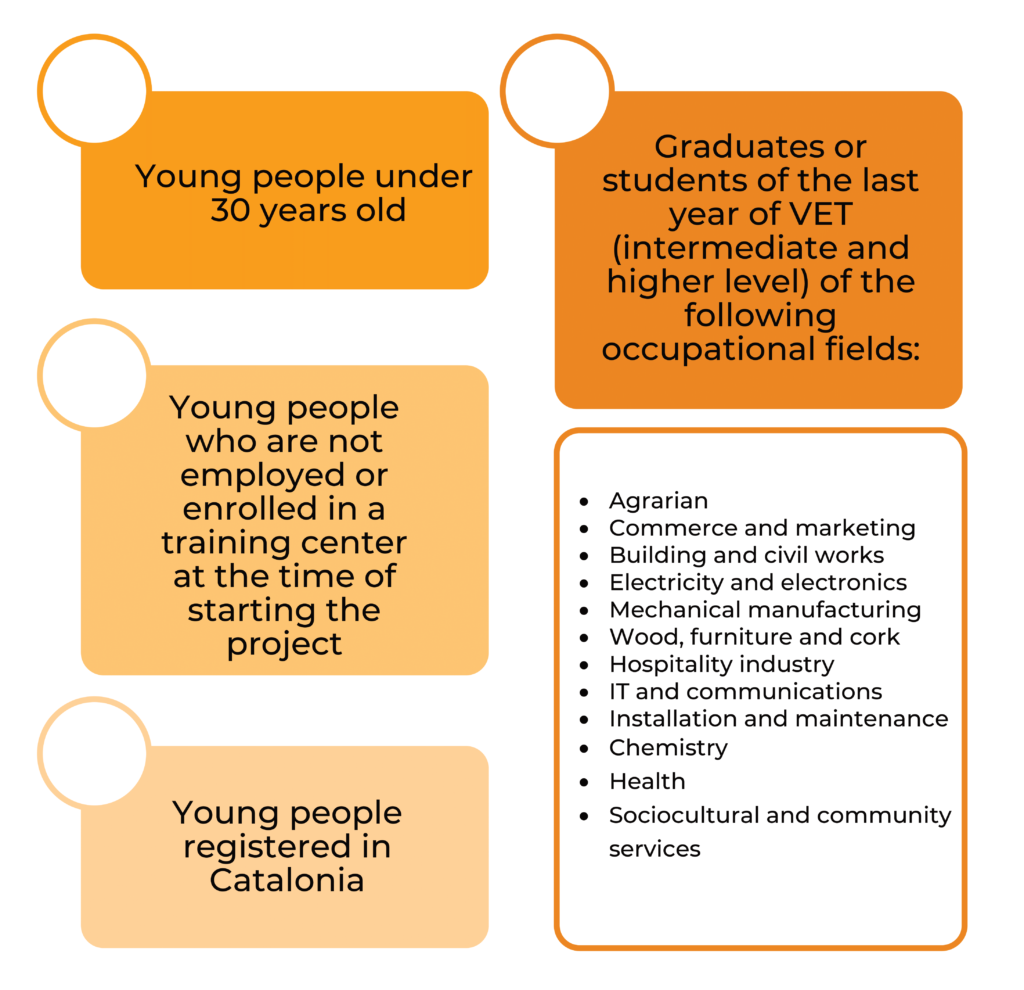 Project's calendar
Selection of candidates: June – September 2019
Language training: September 2019 – April 2020
Practical training in Germany: May – June 2020
Signing of the training contract – June 2020
Acknowledgement of the professional training degree in Germany – May 2021
The registration period ends on January 9, 2020.
Further information at
Phone: 934132102
garantiajuvenil@fundaciobcnfp.cat
Project coordination:
BCN VOCATIONAL EDUCATION AND TRAINING FOUNDATION
HUMBOLDT INTERCULTURAL COMMUNICATION
Project sponsored by: