TLN MOBILICAT aims to promote quality job placement of graduates in vocational training by creating personalized counseling, and hands-on training to different cities in Europe.
In the 2019-20 academic year, BCN Vocational Education and Training Foundation will manage 15 scholarships for VET graduates.
Who can participate?
Young people who meet the requirements of the Youth Guarantee program (18 to 29 years old, registered as job seekers at SOC, etc.)
Young people with English skills or language skills of the country of destination equal or equivalent to a B1 level
Young people with a professional experience of less than 12 months in their specialty
VET graduates (in higher or intermediate VET programs) of the following occupational fields: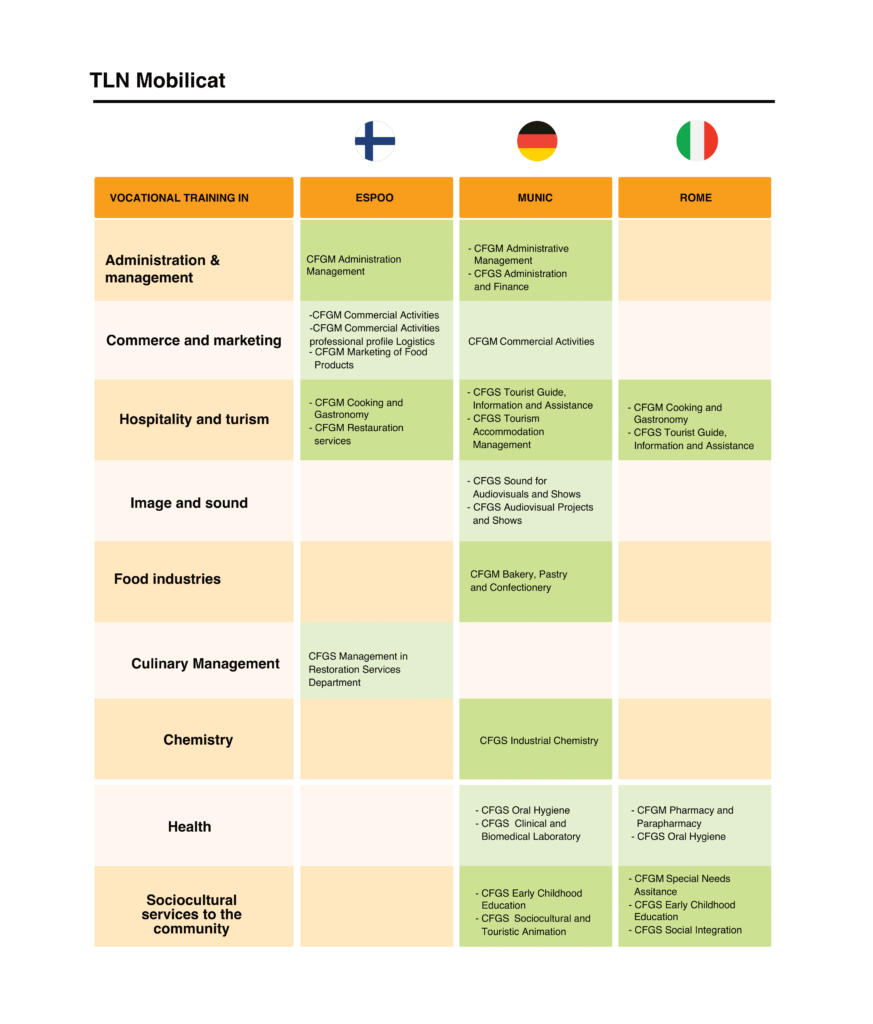 Project's calendar
Selection of candidates: until January 9, 2020.
Language training: February – April 2020.
Internship in destination cities: April – June 2020.
The registration period ends on January 9, 2020.
Further information
garantiajuvenil@fundaciobcnfp.cat
Project coordination:
BCN FOUNDATION PROFESSIONAL TRAINING
Project sponsored by: